Message from Carol
Dear Colleagues:

What an exciting time it is to be at Berkeley Lab. For two years in a row, we have been recognized by the DOE for a high level of performance. Our scientific capabilities are extremely broad, and we are making contributions to national priorities on many fronts.

With these national priorities come research opportunities, with a number of calls emerging from the Office of Science, including the Energy Earthshot Research Centers, the Biopreparedness Research Virtual Environment initiative, and the Accelerate Innovations in Emerging Technologies initiative. With DOE-Science Laboratories Infrastructure (SLI) funding that is available to us because of our reputation in project execution, we are making significant investments in our infrastructure, which will help us retain our leadership position in years to come.

We are also investing in new research initiatives…and in you. In this issue of Research News, you will read about the Lab Directed Research and Development (LDRD) program's current call for proposals, and a story about how it has helped to speed up the design and development of plasma-based accelerators and transformed the careers of scientists. You will read about the work of the Career Pathways Office, which is working hard to provide training and professional development resources to postdocs and early career scientists so that they can be successful in whatever career path they choose. And you will read about Akanksha Menon, a former postdoc and now assistant professor at Georgia Tech, who took advantage of these resources while she was here. Whatever your chosen path is – continuing to work at Berkeley Lab, or in academia, government, or industry (including as an entrepreneur) – there are many ways for you to make a difference.

I look forward to having further conversations with you about how to seek and create opportunities for the Lab and for yourselves, and how to best support you in your work.

Warm wishes,

Carol Burns
Deputy Laboratory Director for Research
Chief Research Officer

LDRD Call for Proposals for Fiscal Year 2024

A reminder that Berkeley Lab's Laboratory Directed Research and Development program is seeking proposals. The LDRD is one of the principal means through which the Lab seeds its innovative science and new research directions. Proposals should align with the Lab's and the DOE's strategic directions, and multi-investigator and divisional initiatives are encouraged. Proposals are due Friday, March 24.

View the FY2024 call for proposals.

View the projects and scientists being funded in FY2023.

***
How LDRD Supported the Development of Simulations for Next-Generation Accelerator Technology
Since their development in the 1930s, particle accelerators have become essential tools of science, with applications in industry, medicine, and security. They are highly complex machines that demand advanced computer simulations for their conception, development, and operation.
Read how the Laboratory Directed Research & Development (LDRD) program provided critical support, not just once or twice, but four times, speeding up the design and development process and changing scientists' careers.
***
Investing in Lab Careers
There are many career paths open to scientists: working for national laboratories, the government, academia, business, or media, for example. The Career Pathways Office (CPO), which reports to the Office of the Deputy Director for Research, offers numerous professional development resources, including workshops, webinars, professional career coaching, and events. Read about some of these resources.
***
Where are They Now
Akanksha Menon: From Postdoc to Assistant Professor
Research News will periodically feature a former Lab postdoc who has continued their career in academia, government, industry, or other sectors. Akanksha Menon, a former postdoc in the Energy Technologies Area and now an assistant professor at Georgia Tech, completed her Ph.D. in mechanical engineering at that same institution. But her appointment to a faculty position took new experiences, new skills, and openness to new paths. Learn how, as a postdoc, she made use of Berkeley Lab resources to explore and pursue her chosen career path.
***
GOOD TO KNOW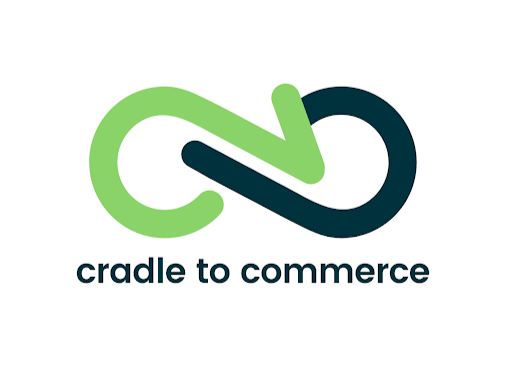 Calling all Entrepreneurs
Are you an inventor or entrepreneur, or would you like to be one? The Cradle to Commerce (C2C) incubator program offers access to intellectual property, test beds, entrepreneurial training, and matching with resources, external partners, and funder networking. A collaboration of four national laboratories and three incubators, funded by DOE and led by Berkeley Lab's Energy Technologies Area and Intellectual Property Office, the program seeks to commercialize building energy efficiency, smart grid, renewable energy, and nuclear energy technologies from national laboratories.
Fill out a brief pre-application form on the C2C website.
View a recording of the information session held on Feb. 9, or contact C2C-Team@lbl.gov for more information.
***
Schedule a Consult with the Intellectual Property Office
Are you working on a potential invention or software product but are not sure about when to disclose it to the Intellectual Property Office? Or are you interested in entrepreneurship? Request a 15 minute meeting with IPO by emailing ipo@lbl.gov and provide a brief description of your question.
***
New NIH 2023 Data Management and Sharing Policy
The new NIH DMS Plan requires all NIH-funded researchers to provide a Data Management and Sharing (DMS) plan. This includes sharing scientific data regardless of whether data underlies a publication.
Scientific data is defined as: The recorded factual material commonly accepted in the scientific community as of sufficient quality to validate and replicate research findings, regardless of whether the data are used to support scholarly publications, and irrespective of whether the findings are null or negative.
What is new?
Scope: Any funding level that results in the generation of scientific data (excluding training programs, fellowship programs, and infrastructure development).
Data to Share: Scientific data regardless of whether data underlie a publication.
Mode of Sharing Data: Encourages use of established repository named in the Plan.
Data Sharing Timeline: As soon as possible – at the time of publication, or by the end of the performance period (whichever is sooner).
Budget Requests: Costs requested as separate line item with accompanying justification.
The NIH 2023 DMS Policy Guide will provide helpful guidance and links. Contact rio@lbl.gov with any questions.
***
New Advanced Computing, Semiconductor, and Supercomputer Controls
On Friday, October 7, 2022, the U.S. Bureau of Industry and Security (BIS) published a new rule that covers advanced semiconductors, computing chips, items containing them, and transactions involving supercomputer and semiconductor end uses. The rule results in new restrictions on exports of items, technology and services. While the new export controls are largely targeted at the People's Republic of China (PRC), the scope and likely impact extend beyond the PRC.
What does this mean for Berkeley Lab?
All research, collaborations and services involving advanced computing chips, semiconductors, integrated circuits and supercomputers, where there is a potential connection in China relating to those subject areas, are likely to be impacted by license requirements or compliance measures under the comprehensive federal rule. Contact the Export Compliance Office at exportcontrol@lbl.gov:
prior to engaging in any activities related to semiconductor, advanced computing, supercomputing where there is a Chinese nexus, and

continue to conduct restricted party screening, monitor dynamic alerts, and escalate any positive restricted party screening matches if necessary.